THE ALCHEMY OF SYMBOLS

WORKSHOP
This four part online (live) dream workshop is designed to help you gain the necessary skillset and practice so that you can become a lucid and deliberate dreamer. You will be able to ask as many questions as you like and will be in community with other dreamers
How This Works
Every month you will receive a new audio recording designed to help you understand and deepen your connection to your
dreams and psyche for greater personal growth and development
EVERY MONTH YOU WILL RECEIVE A NEW AUDIO RECORDING
BASED ON ARCHETYPAL & SPIRITUAL DEPTH DREAM THEMES
AND THEIR COMMONLY ASSOCIATED DREAM SYMBOLS
Hi, I'm Athena
I'm a Spiritual Dream Teacher, Depth Psychologist & Author of The Alchemy of Your Dreams which is currently being translated into 12+ languages
I help thousands of people world-wide discover the depths of their psyches and spirit through the medium of dreams, symbols, metaphor and image.
That is the language of the soul.
My work is designed to help you remember your own ability to understand and use this language for the benefit of your well-being and life.
I created this membership for people who are ready to dive into their dream themes and meanings.
Does this Sound Like You?
You want to develop your ability to understand the Language of the Soul

You value dreaming and the pathway of wholeness that it provides

You'd like to use the guidance of your dreams to support you well in your waking life through decoding your dream messages accurately

You'd like to understand what your dream figures

and guides are telling you
You'd like to explore symbols better and deepen your understanding of collective and personal symbols

You are interested in synchronicity, archetypes & spiritual symbols and how that relates to your dream work and personal growth

You'd like to deepen your connection to your spiritual support system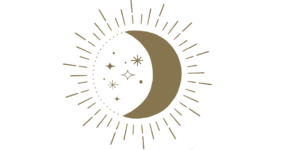 BECOME A MEMBER
Log in with your credentials
A new audio recording is released every month. The recordings focus on a new archetypal or depth dream theme and the common symbols associated with these kinds of dreams and what it potentially means for you. Symbols can follow us through into waking life and so these monthly audio's will discuss this valuable idea.
Every audio recording is delivered through a mixture of stories, real-life dream examples, and Athena's meaning and guidance on these topics, very much in the same style as her book The Alchemy of Your Dreams.
Every month you will have an opportunity to submit your dreams for Athena to interpret. She

will pick a few dreams to share in the following month's audio.
Each monthly theme will be an active exploration into the psyche, archetypes, sacred dream guidance and spiritual meanings and associations.
You can email our team if you need clarity on any topic and we will are happy to help, but please note that Athena only offers one-on-one guidance in her Dream Weave program.
WIND, WATER, FIRE, EARTH
WHAT HAVE YOU BEEN DREAMING OF?
Log in with your credentials
EXAMPLES OF MONTHLY THEMES
Union
The Anima/Animus
The Instinctive Wild
Animals & Your Instincts
Alchemy
Growth
Life
Death
Rebirth
Dream Figures
Houses and Dream Places
Athena is i
ncredibly talented at lending insight to your inner world through dreams, symbols and stories.
Her dream collective is incredible!
BECOME A MEMBER
you can change your subscription or cancel at any point
Log in with your credentials
A new audio recording every month designed around dream archetypes and symbolic meanings

Email support if you have any questions about the audio recordings

Discover your dream guidance and decode the messages from your psyche & spirit